Just witnessed your best live gig?..send us a review!
GLENN HUGHES London Astoria 2, 10 June 2008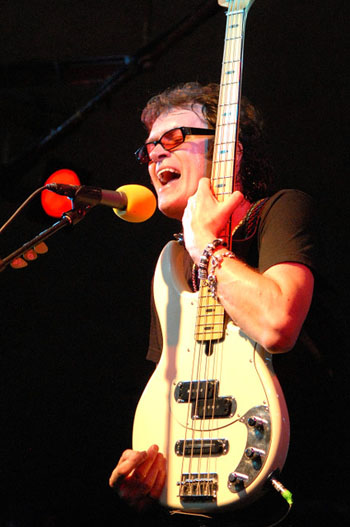 OK a simple question. Who is the greatest white boy soul singer in the UK? Answer on a technical knock out is Glenn Hughes. Technical because he lives in California and also because he's still plying his trade to an appreciative rock audience, but in all other aspects there is no one who can come close to his Sly Stone evocations, his Stevie Wonder style phrasing, or indeed his different unrelenting shades of funk that would please Prince fans.
The above might not come as a surprise to die-hard fans who know him as a former David 'Mainman' Bowie protégé and are in touch with Glenn's recent career. Indeed it's a measure of tonight's triumph that Glenn successfully managed to drag his legion of leather jacketed Purple/Hughes fans along with him.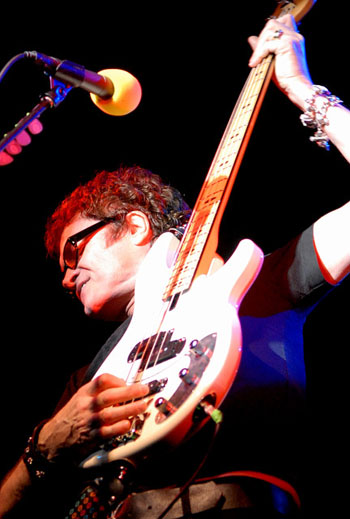 The band dug deep, rocked hard and the crowd roared him on as he charmed them with some hip Californian style patter in which he elucidated his love for everyone and everything. But with a voice that could shatter cut glass crys tal at 30 paces and a vibrato that effortlessly shifted to falsetto, Glenn grabbed the crowd by its collective lapels with a raucous version of 'Crave'.
And for the rest of the night he powered his way through material from the new album, most notably the suitably titled 'Funk' and the dance friendly 'You Got Soul' as well as the show stopping 'Love Communion' The first of several enquiries as to 'can you feel it'- a reference to the evening's funky vibe - was met in the affirmative and he and his band set about funking the night away.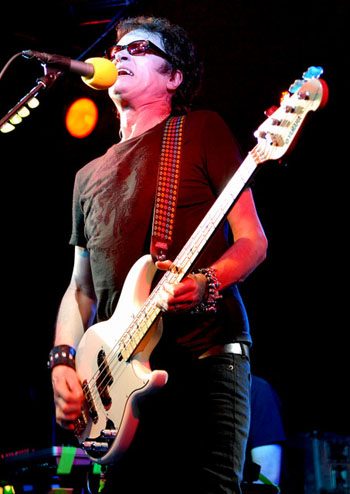 Not for nothing is his new album called First Underground Nuclear Kitchen, the acronym setting the context for Glenn's current musical direction. Looking like a cross between Lou Reed and Bono with died cropped hair and designer shades, Glenn worked the crowd like a magician, taking them up, down, sideways and back to the top with some startling vocal dexterity that veered between genuine emotion and rock and roll front man cliché. His incredible range and high pitched screams and whoops and hollers evoked Ian Gillan at his best.
When he did finally touch base with his Purple back catalogue he explored the very outer edges of 'Mistreated, pulling the elongated blues in several different directions before dedicating the middle section to his stricken former Trapeze mate Mel Galley.
Along the way Glenn also mentioned he was proud of his back catalogue and hoped fans would move 'forward' with him to his new funky soul phase. He also name checked Steely Dan's Elliott Randall as being in the house but he showed no inclination to call him up to play.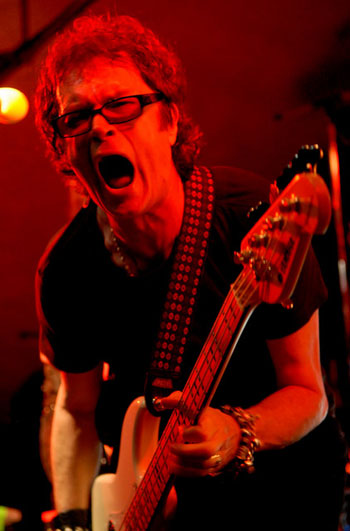 He settled instead to introduce 'the tallest guy in the house', the Red Hot Chilli Peppers drummer Chad Smith, who towered over his kit and drove the band into an even harder funky edge. At about the three quarter mark of the set the funky groove was in danger of overdosing. And having showcased the full range of his voice and the not inconsiderable talent of rehabilitated guitarist JJ Marsh and Luis Maldonado, he could have done with another nod to his rock background if only in the interests of varying the set dynamics.
As it was the crowd embraced a raucous version of 'Steppin On' and roared him on to a deserved encore of which 'Soul Mover proved to be the perfect balance of rock and funk. By the time of the closing 'Burn', Glenn had broken through any of the crowds reservations and truly hit base and even one final repeated cry of 'can you feel it' was actually received with a full throated roar of approval, a case of rocking your soul perhaps!

Review by Pete Feenstra
Photos by Lee Millward/GRTR!
---
| | |
| --- | --- |
| | Print this page in printer-friendly format |
| | Tell a friend about this page |