FROST Experiments In Mass Appeal Inside Out (2008)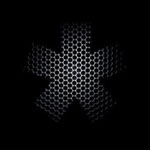 Frost return with their second album and they have a high standard to reach after their excellent debut release 'Milliontown'. Jem Godfrey (keys/composer/producer) is again joined by John Mitchell (Arena/Kino/It Bites) and IQ's rythmn section of John Jowitt and Andy Edwards. There is a new addition in guitarist/vocalist Declan Burke, apparently added after criticism of Godfrey's vocals on 'Milliontown' (they seemed fine to me!).
The title track kicks off the album and after a quiet start picks-up nicely, with plenty of vocal/guitar interplay (it has to be said John Mitchell has laid down some of his heaviest guitar to date on this album). 'Pocket Sun' sees the band up the tempo - the Stereophonics meet Muse anyone? Jem Godfrey's ear for a catchy melody comes to the fore on this song. After all that bombast 'Saline' takes it down a notch or two, allowing Declan Burke's vocals to take centre stage backed by subtle keys/guitar.
'Dear Dead Days' is the album stand out with it's wonderful keyboards and guitar battling it out. One of the best tunes I have heard all year and the most instant tune on this album. This leads seemslessly into 'Falling Down', a song that keeps the pace going and again reminds me of Muse, less the helium vocals.
Lovers of epic progressive music will be satisfied by the fifteen minutes plus of 'Wonderland' which has tempo changes, lovely vocal and piano interludes. Only the short 'You/I' and 'Welcome To Nowhere' fail to match the other strong songs on here.
Frost have moved on from their debut taking their music into a heavier direction but still keeping a keen ear for melody throuighout. Declan Burke's vocals suit the music well although with John Mitchell in the band perhaps they could have used him as well? Rest easy Frost fans as the band have matched their debut and taken the music onwards.
****½
Review by Jason Ritchie
---
| | |
| --- | --- |
| | Print this page in printer-friendly format |
| | Tell a friend about this page |