Just witnessed your best live gig?..send us a review!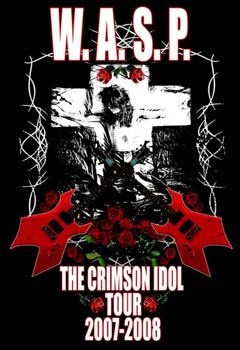 W.A.S.P.
Astoria, London, 2 November 2007
Sadly I missed the opening band, but the venue was pretty full by the time W.A.S.P. hit the stage. The band were playing The Crimson Idol, a complex and excellent concept album about a tortured and suicidal rock star.
Playing a slimmed down stage show, the ever popular (and thinner than I've seen) Blackie Lawless and his latest incarnation of the shock rockers entered the stage to the sounds of 'The Titanic Overture' and ripped into 'The invisible Boy'. Elements of trad metal (Maiden et al), loud too, and on a few songs Blackie has an acoustic edge to his guitar sound. 'Arena Of Pleasure' certainly was, and the crowd went pretty wild for 'Chainsaw Charlie (Murders In The New Morgue)'.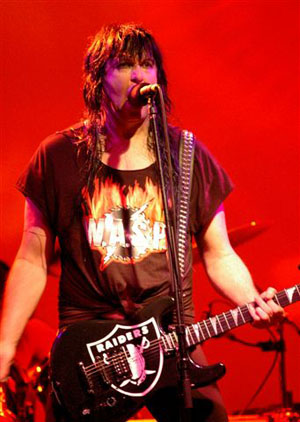 From 'The Gypsy Meets The Idol' through 'The Idol' to 'The Great Misconceptions Of Me', the album is completed, no fuss, at high speed but still lasting best part of an hour.
This 'Crimson Idol' part of the show was accompanied by a black and white film, filmed around the time of the album and intended for wider viewing back then. The story on screen  followed a boy, beaten and bullied by parents, leaving home and becoming a rockstar, ending up on drink and drugs, and then mentally tortured, presumably by the shallowness of his life and being unable to reconcile with his parents. I could be wrong, the album itself is complex, but that's how it looked.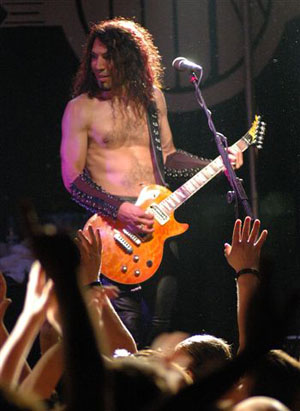 A brief break, and the band return and give storming versions of 'LOVE Machine' and 'Wild Child'.
The band, augmented by bassist Mike Duda, lead guitarist Doug Blair, and drummer Mike Dupe, really looked energetic and sounded good. Lawless' voice hasn't changed in 20 years either.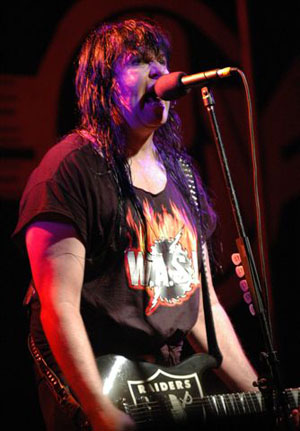 The set finished with 'Take Me Up', from the latest set Dominator, and a cracking 'Blind In Texas', and that was it.
Looked good, sounded good, they entertained, but really far too short a set.
Review by Joe Geesin. Photos by Lee Millward
---
| | |
| --- | --- |
| | Print this page in printer-friendly format |
| | Tell a friend about this page |