MOZKOVITCH BLP Music (2007)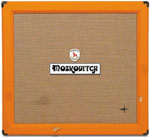 With a riff driven sound that is anchored by a heavy duty Hammond sound, and with an average age of 17 you could be forgiven for thinking that young Swedish rockers Mozkovitch, have rifled their ideas and riffs from their dad's Deep Purple collection. But you would be wrong because as this debut album suggests the band are pulling in enough different directions to come up with something new.
Sure enough there's the Jon Lord Hammond sound permeating much of what they do and some neat retro rock grooves on the riff driven 'Addiction' and even some Sabbath style crunching riffs on 'Clockwise'. But the band offer a hard hitting mix of spiralling grooves, and include the tough vocal, and idiosyncratic phrasing of Arvid Jonnson to give Mozkovitch their own sound.
If anything the biggest disappointment is that Bjorn Lodin who owns the label and oversees the production goes for a rather circumspect approach which neither emphasises the vocals or the spirited playing, as evidenced by the potential rocker 'Anxiety Society', a Uriah Heep sounding piece which would have benefited from being more up in the mix.
On 'Overdose Roll' Avid sounds like a cross between Glen Hughes and the late Phil Lynott - no mean feat for such a young vocalist - while on powerful 'Raging Bull' the twin guitars of Frank Thunstrom and Erik Wallberg recall elements of Lizzy, in a promising portent of good songs to come.
In truth 'Mozkovitch' sounds like a work in progress, the early efforts of a raw young band with lots of potential and enough self confidence to step out with 10 of their own songs at the very beginning of a potentially promising career. The band save their best for the last track, 'Cows on the Moon' on which they sound more like a Proggy southern rock outfit, as they mix acoustic guitars with some deft keyboard touches. The track is another refreshing example of Mozkovitch's willingness to follow an interesting stylistic dynamic rather than regurgitating a tired old shaggy haired rock formula, and for that alone this album is worth checking out.
***
Review by Pete Feenstra
Clockwise
© 2007 BLP Music. All rights reserved.
Interview
---
| | |
| --- | --- |
| | Print this page in printer-friendly format |
| | Tell a friend about this page |