Just witnessed your best live gig?..send us a review!
EUROPE
Carling Academy, Liverpool 9 February 2007
Arriving under a snowy Liverpool sky, this was the start of the UK leg of their European tour. And frontman Joey Tempest confirmed a more low-key affair as the band seek to recapture their glory days.
The truth is, since 1986 they have borne the millstone that is 'The Final Countdown', an international hit but branding them purveyors of sometimes cheesy synth-driven Euro pop rock.
With the usual record company pressures seeking the next pop hit, the band were forced into an artistic straitjacket so that by 1992 they were playing out the title of their signature tune for real. They split to pursue solo careers.
Fast-forward to 2004 and after varying degrees of solo success there appears to be a recognition that the band was more than the sum of its parts. They reformed for the well-received Start From The Dark album, and subsequently a live DVD and current album 'Secret Society' have put them back on rock fan radar.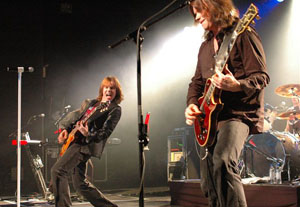 The Liverpool stage may have been a tad smaller than they deserve, and with a scaled-down stage set, but Joey and co. were seemingly on a mission. And, if Europe were an earthquake they would exceed the Richter Scale, and then some.
This was one of the finest gigs I've witnessed in recent years, maybe in a decade or two. The sheer energy levels, quality of musicianship and songs, was incredible. And from the opening salvo of 'Love Is Not The Enemy' and the triumphant swagger of 'Superstitious' this was an object lesson in masterful melodic rock.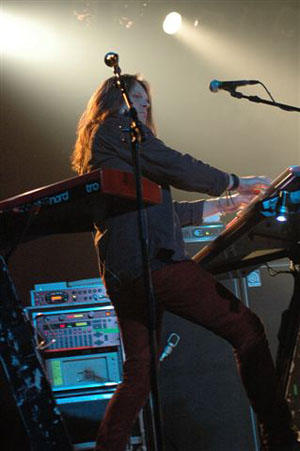 With Mic Michaeli's synths providing texture rather than cheese, it is really left to John Norum to lay down the musical footprint. It is no surprise that Joey made reference to 'This is going to be heavy - can you handle it' when introducing several songs.
Norum is quite simply one of the most unsung guitar heroes of the day, his low-note riffs are simply wonderful and his solos both melodic and technically brilliant. Small wonder that he has influenced a new generation of native metallers such as Arch Enemy and In Flames, and beyond.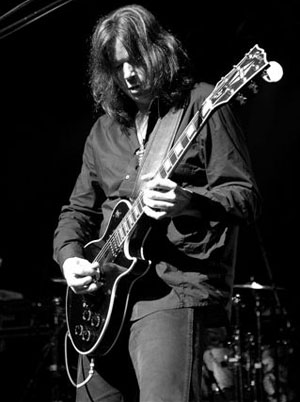 One of the DVD highlights is for me where Norum gets his solo spot as a prelude to 'Girl From Lebanon'. The band repeated that trick tonight, although this time he went for a blues rock intro which was not quite as emotional or show-stopping.
There is an evident on-stage chemistry in the band, understandable since they have known each other since schooldays and it was Norum and Joey Tempest who formed the original line-up in at the start of the eighties. Joey has written the bulk of the band's output over the years and is a charismatic frontman and superb vocalist.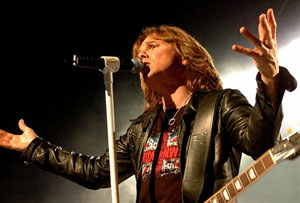 Other highlights? Well, it was all good. The new album 'Secret Society' was well featured, and I understand they are alternating the title track with 'Forever Travelling'. It was the former tonight.
From the back catalogue they featured 'Seven Doors Hotel', 'Carrie' had the Liverpool crowd singing a perfect chorus - perhaps worryingly as it's from 1987 - and 'Cherokee' evoked prime-time Rainbow.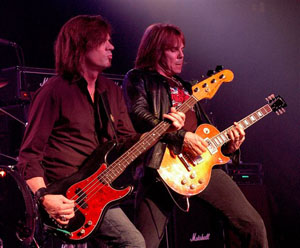 As the gig ramped up for the finale there were truly splendid versions of 'Start From The Dark', a monumental 'Yesterdays News', 'Rock The Night' (1986 hit but none the worse for that) and 'Got To Have Faith'.
And, as expected, although 'The Final Countdown' came too soon for most it sounded less cheesy than in late eighties video.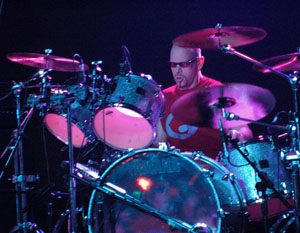 Europe may have slipped off the radar for a decade but the latest two albums show they are well on the way to re-establishing their true status in the pantheon of melodic rock. And the current tour, and future dates in Japan and on the festival circuit, can only consolidate this wonderful renaissance.
Classic rock doesn't get any better.
Review by David Randall
Photos by Lee Millward
© 2007 Lee Milward & Get Ready to ROCK!

---
| | |
| --- | --- |
| | Print this page in printer-friendly format |
| | Tell a friend about this page |