WHITESNAKE Reissues EMI (2006)

At long last EMI get round to treating the Whitesnake back catalogue properly, especially with the plethora of compilations that have appeared.

Singer David Coverdale kept busy on the demise of Deep Purple, and quickly issued two solo albums. Forming a band under the banner of one of those albums, the idea was to play hard rockin' blues.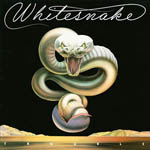 On the 1978 debut it worked extremely well, and like the latter Purple material there's touches of soul and funk too, but it's the uptempo blues rock that rules the day. Opener 'Take Me With You' is a fast number, and the dual guitar of Bernie Marsden and Micky Moody really rule the show here.
Former Purple partner in crime Jon Lord does a fine job on keyboards, playing some mean rock'n'roll on 'Lie Down'. He also follows Coverdale's dream, hence this is far from a Purple sounding album.
The instrumental 'Belgian Tom's Hatrick' is a showcase for Moody's blues guitar, and bassist Neil Murray plays some of his best (certainly funkiest) work.
Four bonus tracks are from the Snakebite EP, and include the band's legendary take on 'Ain't No Love In The Heart Of The City'. ****½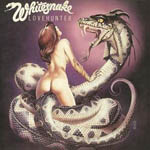 1979's Lovehunter (EMI 359 6862 (58:01)) continued with similar fashion in the face of punk, and the politically incorrect stance of many of the songs were typified by the sleeve.
'Walking In The Shadow Of The Blues' is a stand out and one of the band's all time greatest songs. Many classic self penned tracks littler the album, including 'Medicine Man' and the title track itself. Four live tracks from a BBC radio show make for a good bonus. ****½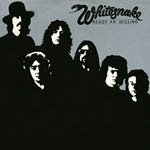 The following year and Ready An' Willing (EMI 359 6922 (75:18)) proved there was more to the band than the live following, providing some commercial success.
With former Deep Purple drummer Ian Paice now in the fold, Murray had a stronger rhythm partner. 'Fool For Your Loving' is still a Whitesnake classic, with Coverdale at his soulful best. The title track too is a stand out, heavy enough to get you nodding.
The previously unreleased 'Love For Sale' and four more live tracks (this time from Reading 1979) make for a great package. ****½
All remastered, the largely informative sleevenotes are rather waffly, but are essential for even the remotest fan.
Review by Joe Geesin