TODD RUNDGREN Liars Sanctuary/Castle CMFVD1390 (2006)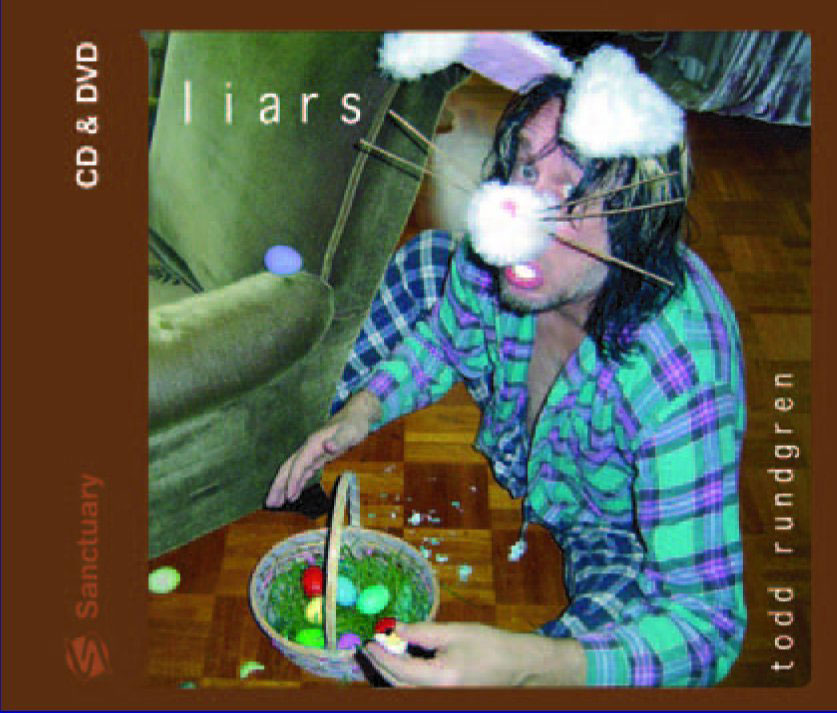 This CD/DVD package is a reissue of Rundgren's 2004 'comeback' album and the live DVD that was released in 2006.
'Liars' marked a return to form, a self-produced and played 'concept' that sits with his best work. The album reflects the broad range of styles that Rundgren has been associated with including soul, R&B, hard rock and layered harmonies.
Rundgren's vocal ability was always a major strength, sometimes overshadowing the fact that he is a superb guitarist. The guitar only bubbles away on the CD, listeners will have to explore the DVD for more flamboyant fretwork especially on some of the classic stage repertoire such as 'Buffalo Grass' and 'While My Guitar Gently Weeps'. Anyone who saw the 'Liars' tour in 2004 will concur that this was a great gig, with fine support from his band members including Prairie Prince and Kasim Sulton.
This really is an excellent value package for those who haven't yet discovered 'Liars' or indeed Rundgren. Fans will understandably be miffed at the value on offer, but then at least they have benefited from early acquaintance with the 'Liars' album.
Essentially, this package will only appeal to newcomers and completists. To cover all bases, Sanctuary might have included the 5.1 album remix (personally supervised by Rundgren) as a bonus.
****
Review by David Randall
Check out the original reviews for more in-depth analysis:
Related>> Original CD review
Related>> Original DVD review