THE VINES Vision Valley EMI (2006)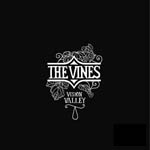 There very nearly wasn't a today or tomorrow for The Vines. After a promising start, they imploded after their second album - Winning Days - leader singer and songwriter Craig Nicholls literally falling apart and subsequently being diagnosed with Asperger's syndrome - a severe form of autism.
Craig's condition means that the band may never tour again, and frankly they looked dead and buried. But where there's a will, there's a way and Vision Valley is quite wonderful two-fingered salute to adversity and to everyone who wrote them off. It should give hope to us all.
Anysound opens the album - its raw and vibrant - rock, punk and packed with attitude. Put simply, it kicks ass, like nothing you've heard for a decade or more. A real motherfucker. Nothin's Comin' follows in the same vein - this is a band in full flow going at it like there's no tomorrow. Fuk Yeh is as raw as a freshly slaughtered carcass and the vocals have more visceral energy than the whole of the punk movement. And perhaps that's understandable.
But the raw power is balanced by some fine pop sensibilities. The title track - Vision Valley - is a glorious pop /rock number. Don't Listen To The Radio is just as good. Take Me Back and Going Gone are lovely ballads with almost Beach Boy harmonies.
It's a remarkable and remarkably short album - only 31 minutes. All the more remarkable because the 13th and the final track - Spaceship (a glorious piece of psychedelia an early Floyd would have been proud of) lasts for 6 minutes which makes the other 12 tracks last an average of just over 2 minutes.
But never mind the width, listen to the quality.
****½
Review by Pete Whalley
***** Out of this world | **** Pretty damn fine |
*** OK, approach with caution unless you are a fan |
** Instant bargain bin fodder | * Ugly. Just ugly
get ready to rock is a division of hotdigitsnewmedia group
Why should I buy this CD?
As vibrant a rock album as you're likely to hear all year. Garage rock at it's very, very best. Rock 'n' roll salvation, in more ways than one.
Burn baby burn
Anysound, Vision Valley, Fuk Yeh, Spaceship