THE MOTORS ReissuesCaptain Oi (2006)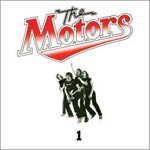 The Motors are one band many will say 'Who?' but when you hear some of their tunes you will knpow you have head them before. The most famous being 'Airport' (from 'Approved By...'), which sounds like ELO with its harmonies and tinkly piano parts.
1 was released back in 1977 and contains the classic 'Dancing the Night Away' (later covered by Cheap Trick) - which is also on this CD as a bonus in its original 7" single form. Nick Garvey and Andy McMaster were the driving force (with a guitarist under the great name of Bram Tchaikovsky - sadly not his real name). 'Emergency' and 'Freeze' are good, solid pop rockers whilst the added bonus of 'You Beat the Hell Out Of Me' is a worthy inclusion. ***½
1978's Approved By The Motors included the hits 'Airport' plus 'Forget About You' (you'd recognize it once you heard it). 'Breathless' sounds like a summery 60's hit whilst 'Sensation' easily fits into the New Wave sound that was starting to hit the UK at that time.
Lot of bonus material on here including two live tracks and 'Today' with added strings and horn. ****
Overall the CD inlay is well laid out with alternative album and single covers from around the world plus very informative sleeve notes by Joe Geesin.
Definitely worth owning if you like bands like Cheap Trick and good, catchy pop rock tunes.
Review by Jason Ritchie
***** Out of this world | **** Pretty damn fine |
*** OK, approach with caution unless you are a fan |
** Instant bargain bin fodder | * Ugly. Just ugly