THE KORGIS Unplugged
Angel Air Records SJPCD213 (2006)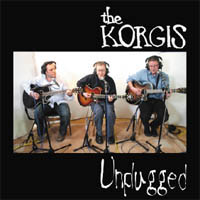 Following on from a 'Best Of' and various members solo offerings all released on Angel Air, the Korgis are back in full unplugged mode.
The hits are here with 'If I Had You' adapting well to the acoustic mode whereas 'Everybody's Got To Learn Sometime' lacks the big production values for me.
'That's What Friends Are For' and 'Lines' would easily sit on daytime radio.
Essential for fans of the band, although people wishing to try the band I would personally suggest you start with the excellent 'Best Of' first.
***½
Review by Jason Ritchie


£12.99
Cold Tea

© 2006 Angel Air Records. All rights reserved.