TEXAS 'Red Book' Mercury 9872415 (2005)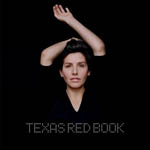 Once upon a time, Texas were a great rock band. Their debut album – Southside -signalled a great future – a wonderful singer, wonderful tunes and wonderful guitar work. I Don't Want A Lover, Everyday Now – classics. And for about five years they continued to produce some great rock music – albeit their overall output was patchy.
But as the years have gone by Texas have drifted further and further away from their roots, their sound being increasingly dominated by Sharleen's love of soul. They've still managed to deliver some great pop songs, but long gone are the days of that wonderful slide guitar work delivered by Ally McErlaine.
Red Book picks up pretty much where Careful What You Wish For left off – highly crafted pop. Getaway is unmistakably Sharleen with almost Abba sensibilities. Can't Resist has a heavy disco beat.
And that just about sets the standard – distinctly synth driven pop. None of it's unpleasant on the ear, but you feel Sharleen could churn this out in her sleep. As always there's one or two standout tracks - What About Us and Bad Weather (Shareen doing her best Macy Gray vocals) both bear repeated plays.
Texas still have a hugely faithful following. And there's no denying Sharleen remains a great singer. But it all seems so safe and uninspired. Which is a shame, because with a decent rock band behind her, the world could be her lobster.
***
Review by Pete Whalley
***** Out of this world | **** Pretty damn fine |
*** OK, approach with caution unless you are a fan |
** Instant bargain bin fodder | * Ugly. Just ugly
get ready to rock is a division of hotdigitsnewmedia group
Why should I buy this CD?

You shouldn't, it plays too safe.
Burn baby burn

4. What About Us
9. Bad Weather