Just witnessed your best live gig?..send us a review!
STEVE TILSTON -
Appleton Thorn Village Hall, Cheshire
25 October 2003
With Clive Bunker on drums and Maartin Alcock on bass, this could almost have been a Jethro Tull fan convention. But no, this was one of a handful of dates promoting the superb new album 'Such And Such' by folk's best kept secret, the great Steve Tilston.
Steve is best known in folk circles where he has assumed legendary status with glowing plaudits from his peers, as much as his fans. He is lesser known to mainstream audiences and yet here - in a sleepy village hall a stone's throw from the Chester - Manchester motorway - he enthralled a capacity audience with his blend of consummate singer songwriting and world-class musicianship.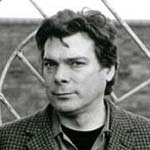 As expected, he played most of the tracks off his new album sprinkled with a few of his standards including 'Here's To Thomas Paine' and 'Slip Jigs And Reels'. Strangely, the one dip in the proceedings was the only non-Tilston composition. Steve obviously likes Mark Cohn's 'Walking In Memphis'. But with his own compelling material, he really didn't have to play it. Songs like 'Rare Thing', 'Mirror Dance' and 'Sniper's Tale' off the new CD are all wonderful stories woven with an infectious and often intriguing musical backdrop.
Support from Anna Ryder on keyboards and Maart Alcock on acoustic bass was superb. Both multi-instrumentalists in their own right, Anna had a chance to shine with excellent vocal harmonies and accordion. It is hard to believe that Clive Bunker once graced the early Tull drum riser - here his kit was somewhat reduced but certainly not his contribution - empathic and in just the right measure.
Tilston has laboured for too long in the shadow of his higher profile contemporaries such as Richard Thompson and Ralph McTell both of whom have achieved mainstream crossover. 'Such And Such' is one of the year's highlights. Steve would like to put another tour together with the Band. I hope he puts another album together like 'Such And Such'. For too long folk's best-kept secret, he may now be poised to capture a whole new audience.
Review: David Randall
Related>> Album Review
Related>> Interview
Related>> Special feature