SPOCK'S BEARD Spock's Beard Inside Out (2006)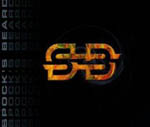 Looking back into the history of rock music one can compile a long list of bands who used their name as a title for one of their releases - there is nothing unusual about that. What is slightly unusual is for a band to make such a decision having already released eight studio albums. Was it simply lack of inspiration, or is there some sort of hidden message behind Spock's Beard's decision to add their name to the previously mentioned list?
The answers will surely vary, but one thing's for certain: Spock's Beard is not by any means an ordinary band, and their latest self-titled release proves it without any doubt.
Having listened to the album more times than I can possibly remember, I begun constructing the plan for my review. Half way through, I felt very familiar with the ideas that I was trying to present, and I felt a strange urge to check on the review that I prepared back in 2005 for the band's previous release "Octane".
It was really interesting to discover how many similarities I managed to find between the two albums, yet I am inclined to say that "Spock's Beard" feels more confident than its predecessor.
It may be true that most Spock's Beard fans are still not used to the idea of Neal Morse's departure, but the members of the 'new' line up, with Nick D'Virgilio (vocals/drums/guitar) as the leading figure, seem to be more than happy in continuing their musical quest, in a slightly more straight-forward/melodic direction than the one used in progressive albums such as "Snow" and "V". That means that, with the exception of "Skeletons at the Feast" and the 17-minute opus "As Far as the Mind Can See", both of which will please old-school Spock's Beard and Dream Theater fans alike, the remaining compositions on this new effort will be more fitting to a AOR/Blues/Funk fan, myself included.
One thing that definitely needs clarification is that, in this specific case, melodic should not be interpreted as less impressive/challenging, and there is no better example of the band's ability to compose melodic yet quite multi-layered compositions than the opening track "On A Perfect Day", where Nick D'Virgilio's vocals are simply divine, supported by a very inspirational orchestral theme consisting of violins, cellos and flutes.
Having developed an appreciation towards the music of bands like Deep Purple and Whitesnake from an early age, I found no trouble in enjoying the groovy/funky tunes of "Is This Love" (gotcha), "Sometimes they Say", Sometimes They Go" and "Wherever you stand", but I admit feeling completely blown away by two songs - "The Slow Crash Landing Man", whose beautiful organ theme makes it irresistible, and the quite melancholic "Hereafter" where Ryo Okumoto's piano tunes and Nick D'Virgilio's breathtaking vocal result in making this, in my humble opinion, the most inspirational moment of the whole album.
I have often been asked by fellow-Spock's Beard fans as to why I am so supportive over the band's new direction, but to me the answer is quite simple: their music is really good!!! Do you want to spend the rest of your life waiting for Neal Morse's return to the band, or enjoy what an album such as "Spock's Beard" has to offer? Well, I really hope that you will choose the latter - I know I will!
****
Review by John Stefanis
Interview
---
| | |
| --- | --- |
| | Print this page in printer-friendly format |
| | Tell a friend about this page |