RUSH Remasters Atlantic (2004)

Four of Rush's later day releases given the remaster treatment but sadly no bonus tracks. Many Rush fans were not so keen on their post mid-80's output although I was a fan of most of the albums (sadly my least favourate Rush album is one of these remasters). Strange choice for remastering, as Rush were never known to skimp on production duties!

'Presto' (***) came out in 1989 and featured synth driven delights such as 'Show Don't Tell' and 'Scars', plus 'Superconductor' possibly the best song on the album. Alex Lifeson's guitars can still be heard although the whole album has a very keyboard led sound.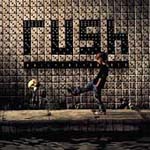 Ah, 1991's 'Roll The Bones' (**1/2) - even listening to this many years later I still don't like it. No matter how many times I listen to the songs, bar the excellent opener 'Dreamline' and the title track ever stay in my head after playing the album. Possibly too much keyboards on this one and not enough Lifeson solos.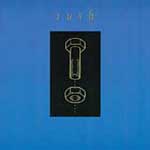 'Counterparts' (****), released back in 1993, is possibly the best album the band have released since 'Grace Under Pressure'. Plenty to enjoy on here including the bass runs on 'Animate' - a radio hit that never was; the wonderfully mving ballad 'Nobody's Hero' and 'Cut To The Chase', which finds Geddy Lee in fine vocal form. Plus the album has the guitar further up in the mix whilst still keeping the keyboards as a prime instrument.
The one album that has grown in my estimation is 'Test For Echo' (***1/2), released in 1996. Listening again to 'Driven', 'Time And Motion' and 'Test For Echo' I was amazed how I hadn't played this album more in the intervening years. I strongly urge you to listen to this one again and 'Counterparts', a 'must have'. Shame there are no bonus live/rare tracks which would have been a real plus for Rush fans.
Review by Jason Ritchie


£12.99