RMS 'Centennial Park' (Angel Air SJPCD151) (2003)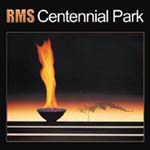 If you were casually browsing in a record store, there's a good chance you wouldn't pick up on this release. RMS? Who? It is only when reading the small print that it gets interesting - a triumverate of ace guitarist, composer and arranger Ray Russell, master bassist Mo Foster and...Simon Phillips (now Toto) on drums.
1982's 'Centennial Park' is firmly in jazz-rock-funk fusion mode, but what lifts it from the usual fare is strong and melodic composition. Russell plays superbly with a wonderful tone and equal in technicality to many of his jazz-rock peers who perhaps get feted more widely.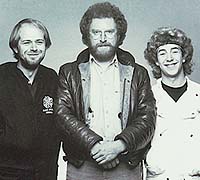 Starting with the splendid 'Broadway Rundown' (which later appears in demo mode with added strings), the album is also lifted by some splendid sax work from Ronnie Asprey. This CD with bonus live and demo tracks is superbly remastered and an excellent companion to the simultaneous DVD release recorded in Montreux and the two together are worthwhile reissues. Another gem from Angel Air who specialise in mining a rich vein of material that - ordinarily - would have festered in some vinyl store undiscovered or - like this one - gathered dust in someone's tape library.
Label website
Mo Foster website
Ray Russell website
****
Review by David Randall


£12.99
© 2003 All rights reserved.
Broadway Rundown
© 2003 Angel Air Records. All rights reserved.
***** Out of this world | **** Pretty damn fine |
*** OK, approach with caution unless you are a fan |
** Instant bargain bin fodder | * Ugly. Just ugly