OVER THE EDGE featuring Mickey Thomas
(Frontiers FRCD184)(2004)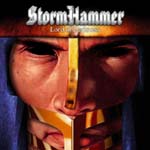 Mickey Thomas made his name singing such classics as 'Jane' with Jefferson Starship and then 'We Built This City' with Starship. He carried on touring with various line-ups of Starship and here he is now with a solo album in all but name.
As you'd expect from such as seasoned singer there are lots of top names from the world of rock on here, either in a playing (Neal Schon, Steve Lukather, Richie Kotzen) or writing capacity (Schon again, Jack Blades, Jon Cain). Bit like Magnum's Bob Catley, Thomas can sing but he doesn't write the songs. And sing he does with possibly Thomas's best recorded vocal performances on here. Try opener 'Over The Edge' - a piece of hard rock that stands up well against all those classics from the 80's. 'Thief' nods towards a more modern feel with a chiming guitar intro and catchy as hell chorus. You want more? 'Surrender' bounds along on a crunching guitar riff and again hits the mark in the hook filled chorus. Get this on radio and it would be a surefire hit.
But of course the slower tunes are also a tardemark of Thomas's vocal talents and pick of the bunch has to be 'The Man In Between', a superb ballad that has heartfelt vocals backed with top draw instrumentation. Clean and crisp production throughout that always help melodic rock appear at its best.
If you love the 80's sounds of Starship, Survivor, Journey et al coupled with a modern feel on many tracks then you'd be hard pressed to find a better release over the past few years. Hopefully Mickey Thomas will follow-up this classy release swiftly.
Label website
****
Review by Jason Ritchie