NEW YORK DOLLS Live From the Festival 2004
Castle CMFVD1389 (2006)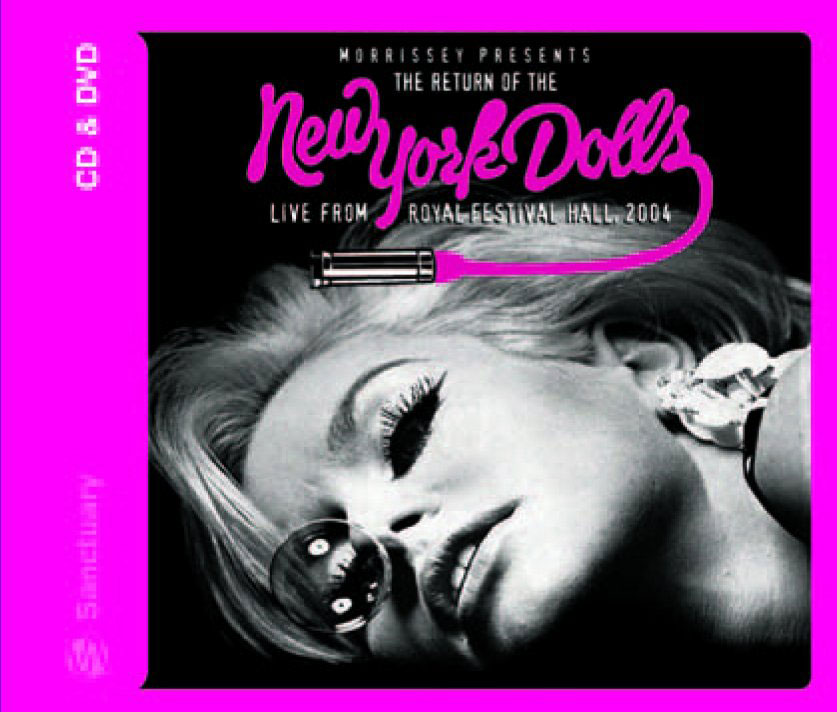 Morrissey might be a miserable bastard but without him the remaining members of The New York Dolls may never have reformed. This CD&DVD set was filmed at their two comeback shows at Londonís Royal Festival Hall in 2004 - I was at the 2nd show and this package really does do justice to the gig.
It also turned out to be bassist Arthur Kaneís last ever show - he sadly passed away of leukaemia shortly after the show, and there is a tribute to him from singer David Johansen in the CD booklet.
The CD features 14 of the Dollsí best known tracks, whilst the DVD features all of these plus a couple of covers, the most notable being "Another Piece of My Heart" and a tribute to Dolls guitarist Johnny Thunders in the form of his song "You Canít Put Your Arms Around A Memory".
With a new album just released and a bit of a resurgence in interest for the Dolls, this is a great package- for fans and novices alike.
****
Review by Nikk Gunns