NEAL MORSE 'Testimony' (Inside Out IOMCD139) (2003)

Songwriter/vocalist/keyboard player Neal Morse caused a stir late last year when he left Spock's Beard after he found he couldn't carry on with the band and keep his religious ideals intact. It was an amicable spilt and indeed Spock's Beard have just released their first album without Neal Morse, where drummer Nick D'Virgilo steps up to the mic. Neal Morse plays most of the instruments on here with help from Kansas founder Kerry Livgren, Dream Theater's drummer Mike Portnoy and a string section.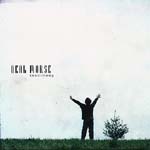 It's a very personal album, almost too personal at times, as Morse explores his faith and looks back over his life so far. It clocks in at over two hours of music spread across two CD's and there is so much musically going on in here. Strings are used to great effect, especially on the three overture tracks (think ELO's excellent 'Elderado Overture') as are female backing vocals. Highlights on disc one include the AOR of 'California Nights' (which includes a dig at the Eagles' 'Hotel California'), the keyboard and harmonies overload on 'Colder In The Sun' and the very mellow refrain on 'Sleeping Jesus'.
Over on the second disc, there are fewer 'instant' tracks but give it a few listens and it reveals more gems. Try the 70's prog of 'Ready To Fly', accessible pop rock on 'Moving In My Heart' (complete with horns!) and the biting rocker 'Oh Lord My God' (touch of Butch Walker in here!).
Don't let the overtly Christian lyrics put you off a fine album that covers so many musical bases. A must for Spock's Beard fans and those who enjoy Kansas, 70's era ELO et al. The production is top notch, allowing the listener to hear all the numerous instruments and time changes clearly. You need time to listen to this album but its well worth your effort and highly enjoyable.
Oh Lord My God
© 2003 Neal Morse/Inside Out All rights reserved.
****
Review by Jason Ritchie


£15.99