MOTT THE HOOPLE 'Mott The Hoople' (Angel Air SJPCD157) (2003)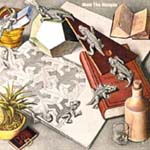 First in a series of Mott the Hoople's Island albums, that have been re-mastered and add bonus tracks. This being the band's 1969 debut album, with the line-up was Ian Hunter (vocals/piano), a pre-Bad Company Mick Ralphs (guitar), Verden Allen (organ), Overend Watts (bass) and Dale Griffin (drums). It's a mix of covers and band's originals - pick of the covers is the bonus live track 'Ohio', originally by Neil Young and an instrumental workout of the Kinks' 'You Really Got Me'. Classic slice of rock on the Ralphs' penned 'Rock 'N' Roll Queen', with Hunter showing his vocal talents on 'At The Crossroads'.
One for the fans and those with an interest in the roots of 70's rock. As you'd expect from Angel Air, there are extensive sleeve notes (a mini-book in this case!) and the sound is very clean and clear, even the live track benefits.
Label website
Related>> Mad Shadows reissue review
Related>> Wildlife reissue review
Related>> Two Miles From Heaven reissue review
***
Review by Jason Ritchie


£12.99
© 2003 All rights reserved.
Backsliding Fearlessly
© 2003 Angel Air Records. All rights reserved.