Just witnessed your best live gig?..send us a review!
MICHAEL McDONALD
Jacksonville, Florida, 29 January 2006
Michael McDonald's soulful voice is one of the most recognizable in the music business. With hit songs on the radio through the 70's and 80's, the Florida Theater was filled with excited fans. McDonald opened up solo with 'Peace' The band joined him onstage they launched into 'It keeps you running' (One of his biggest hits with the Michael McDonald).
A dedication to an old friend (Gregory Hines) who died last year led into 'Sweet Freedom'. There were high points in the show and a few surges of musicianship that grabbed you however; the show was mostly under whelming.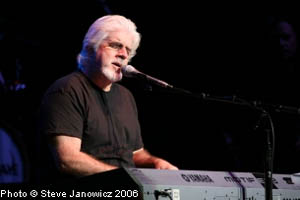 After 30 years of belting out power vocals for bands like Steely Dan and the Michael McDonald as well as his solo efforts and collaborations with Patti LaBelle, Kenny Loggins and numerous others, McDonald's high register is failing him. Michael McDonald has a powerful voice and when he played 'All In Love Is Fair' (a Stevie Wonder treasure), it was as if he was sent by a Motown angel to deliver a message. His piano playing is better than ever but he was just not able to hit the high notes on his vocals.
Most range-challenged artists make adjustments in their sets by utilizing the younger and more versatile backup singers to fill in the gaps in their range and McDonald did some of that on songs like 'What A Fool Believes' and ' On My Own' with Dhea Rhenee (backup vocals), but I believe he could have done it on other songs that he was clearly struggling on. Don't get me wrong, the crowd of mostly forty to sixty year olds were clearly having a good time and even intermittently stood up in support, but the $57 ticket price might have been set a bit too high.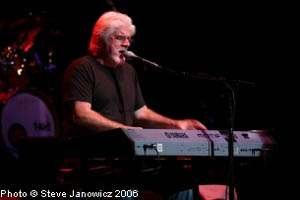 The band was made up of McDonald's long time players, Bernie Chiaravalle (guitar), Lanice Morrison (bass), Vince Denham (sax & flute) & George Perilli (Percussion). Most of them coming from Nashville, which is where McDonald himself calls home. They clearly had the impression that Jacksonville was laid back as there were no frills in stage production.They dressed in t-shirts and jeans with the sax and bass player wearing a sports jacket over it. I'm sorry but is it too much to ask for an artist of this caliber (5 time Grammy award winner) to dress the part?
As the night progressed, the songs started to blend together and the woman sitting next to me actually dozed off during the beginning of Michael's encore performances of 'Hey Girl' (a Carol King tune) and 'What's Going On' (Marvin Gaye) .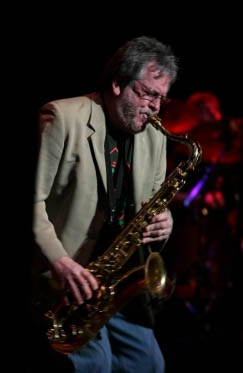 The night came to a close with another Motown song, 'Do Right Woman' (Aretha Franklin).
At age 54 it's amazing that McDonald or anyone for that matter can still get out on the road and perform night after night. He can still pull it off however; I believe he should make some adjustments for the benefit of his fans. Either step it up or lower the price.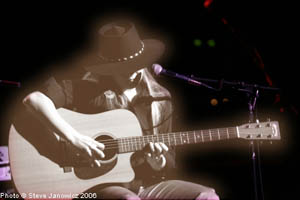 Opening for McDonald was a Jacksonville local named Angie Kay. Her Honky Tonk style was well received by the crowd who were waiting for the headliner to take the stage. Playing an acoustic guitar and accompanied by a bass player, Kay thumped out covers by the late, great Stevie Ray Vaughn and others while mixing in a few of her own creations. She was original and could clearly hold her own with this Jacksonville audience. I'm looking forward to seeing her perform in the future.
Story and Photos by Steve Janowicz