LYNYRD SKYNYRD Greatest Hits (2005)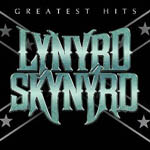 Oh, yes, really – another compilation album by Lynyrd Skynyrd. Hot on the heels of "Thyrty", Universal Music TV have obviously had 5 minutes to spare in between brainstorming "Steve Wright's Sunday Love Songs Vol 1" (now there's a threat), and decided to bung out another service station wallet breaker.
There's nothing from the reformed band across the thirty tracks on offer, just rehashes of the original material. Although, it does sound like they've used the remastered CDs as their source material. Either that, or my new headphones are awesome beyond belief.
For a change the compilers have started with "Freebird", but what chance the casual punter carrying on after that. Whatever happened to the lost art of sequencing? And while I'm on the subject, track 2 is "Tuesday's Gone"! Two immense ballads one after the other. Madness. Although, hopefully it will finally wake people up the fact that the latter is the superior track, something I've been banging on about for a quarter of a century. A brief up tempo blast of "Gimme Three Steps", then straight into "Simple Man". Shoot the compiler!
Oddly, after a few well know songs CD1 goes a bit crazy. Track 8 sees one of their pre MCA singles appearing, "I've Been Your Fool", and you also get a few slabs of "First…" material from "First And Last". That'll certainly confuse people looking for "Sweet Home Alabama".
CD2 is actually a far better CD with wall to wall classics – "Call Me The Breeze", "Saturday Night Special", "Railroad Song", "I'm A Country Boy", "On The Hunt", "Whiskey Rock-A-Roller" rattle out the cages one after the other, a selection that leaves you reeling with pleasure. The even find room for the most underrated Skynyrd song, "Cry For The Bad Man".
I don't see the point of this collection as it arrives without any sleeve notes bar writing and performing credits for most, although not all of the tracks. The tracks aren't even attributed to the original albums. They even manage to avoid having a single photograph of the band.
It's 4 stars for the music, 1 star for the concept and execution.
Review by Stuart A.Hamilton


£12.99