JOE LYNN TURNER'JLT' MTM Music 0681-74 (2003)

The former Rainbow/Purple vocalist returns with his first new solo album since 2001's 'Slam'. In between there has been the excellent Hughes-Turner Project and this album sees Joe Lynn Turner returning to his hard rock roots. All the songs are steeped in the classic sound of Rainbow in the melody department and a heavy dose of Deep Purple backing, especially in the keyboards. Joining Turner are long-time drummer John O'Reilly (ex-Rainbow), guitarist Al Pitrelli (ex- Megadteh/Savatage/Widowmaker/Asia), another former Rainbow man Paul Morris on keys and a whole host of bass players including another (!) ex-Rainbow member Greg Smith. Savatage's Chris Caffery also guests. All in all a very strong musical line-up. But do they deliver? In a word - yes.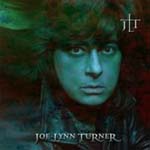 It's a classic rock fan's dream and Turner is on fine vocal form, none more so then the opener 'In Cold Blood', a very Rainbow style hard rock tune. 'Dirty Deal' is stonking hard rocker with a catchy chorus and nifty Hammond organ throughout the track. 'Love Don't Live Here' is a fine AOR ballad, the sort of which JLT's vocals were made for. Would be a good summer radio tune if radio played this sort of thing! 'Fantasize' is a quality slab of tuneful rock, similar to a Hughes Turner Project track. 'Hit The Switch' provides a heavy finish, with a heavy guitar riff and OTT soloing midway through the track. A couple of so, so tracks in the shape of 'Excess' and the slow blues rock of 'Cryin' Out Loud' don't do much for me but they are still very listenble.
Like fellow rock veteran Glenn Hughes, JLT has produced a corker of a hard rock album that will delight his fans and those that love the classic rock sound but with modern production. Both Hughes and Turner will have their work cut out to top their respective solo albums with the forthcoming HTP album.
Related>> 10 Questions
Website
****
Review by Jason Ritchie