JESS RODEN & THE HUMANS 'Live At The Robin' Mystic MYSCD183 (2004)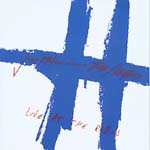 Blues/soul singer Jess fronted this occasional band during the 90s and attracted large crowds. This set was their last ever concert, recorded at the Robin Hood near Birmingham in 1996.
Roden, who also plays a fine harmonica, has a strong voice too and the music is a smooth blend of blues, rock and soul. Very smooth infact, giving an AOR leaning.
There are some nice tunes that keep you nodding, and intricate yet gentle guitar interplay, including "So Fine So Young" and "Cool Water". But the music is often so gentle it's almost lounge blues (if that means anything?). That aside the uptempo numbers such as "Let Me Love You Baby" do stand out, and the closer "Rockin' In A Free World" is a real crowd pleaser.
Thoroughly enjoyable if not too gripping.
***
Review by Joe Geesin


So Fine, So Young
© 2004 Mystic Records. All rights reserved.