JADIS 'The Great Outside'
(4 track sampler)(2004)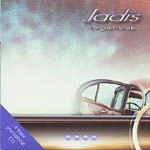 I think it's great that bands can do this so easily, cheaply and readily now. A professional promo in a card p/s, featuring some decent hard rock too.
Piercing guitar, fluid solos, and layered keyboards. Touches of Rush and Radiohead in the music, a modern flowing sound. 'The Great Outside' kicks off nicely, while 'Who Can Be Sure Of' adds a more pop intro with a touch of grungy guitar.
For CDs, DVDs and etc visit their website
***
Review by Joe Geesin
Who Can We Be Sure Of
© 2004 Jadis/Inside Out Music. All rights reserved.