HEART 'Jupiter's Darling' (Eagle Rock EAGCD284/
Sovereign Artists)(2004)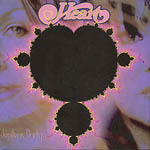 Heart return after a lengthy lay-off and seem to be making a big push again with an extensive tour schedule lined-up to back this new release, the band's first new studio album since 1993. The driving force, Ann and Nancy Wilson are still at the helm but I can't tell who else who appears on here as the press release doesn't tell me.
First off, this is not a big production of the 'Heart' and 'Bad Animals' era but neither is it right back to the folk rock of the 70's. Having said that the gentle acoustic guitar picking that opens 'Make Me' could easily have come form that latter era and it kicks-in with full band and those distinctive vocals of Ann Wilson. She has such a powerful voice but can easily switch to mellow mode for the folk tinged tunes and ballads. Just listen to 'No Other Love' for a delightful mix of acoustic backing and harmonies (in fact add the live album, 'One Fine Night' they did with John Paul Jones to your collection as it is a real treat).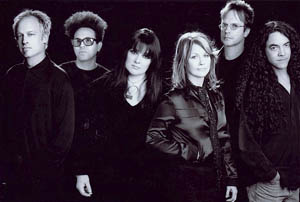 Other highlights include the rocking 'Oldest Thing In The World' and the modern rock sound on 'Fallen Ones'. It's good to see the band mixing in modern influences (they've worked with Chris Connell of Soundgarden and Audioslave fame previously) yet retaining the elements fans expect- catchy melodies, refined guitar playing, heartfelt vocals and lyrics.
With eighteen tracks you can't say they have been quite but I feel a few could have left of as for me the album does drag in parts. Not a classic by any means but just good to have them back making good music. If you've never seen them live get along as they are one of the best live acts around.
***
Review by Jason Ritchie


£12.99