EMERSON LAKE & PALMER Reissues Sanctuary (2006)

The legendary prog trio reunited in the 90s and the In The Hot Seat (Sanctuary SMRCD342) set, the second post reformation album, dates from 1994. Less classical influences, this was a stripped down affair, solid hard rock ELP style.

Opener 'Hand Of Truth' sees the distinctive ELP sound take a more succinct direction, with a modern clean production. Emerson's keyboards swirl as ever and Lake's vocals (and bass too) have lost none of their power or edge.

There's even touches of the 1986 Emerson Lake Powell album, and touching moments too.

Not ELP's finest hour, some likened it to 1979's Love Beach, but it's well worth checking out. New liner notes, track lyrics and as a bonus a new take on 'Pictures At An Exhibition'. A top package if you missed out on the set first time round. ****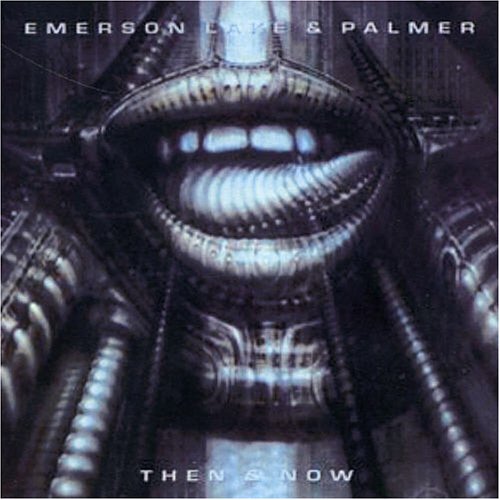 Then & Now (Sanctuary SMDDD343) is a double live CD, kicking off with the legendary California Jam from 1974, when ELP shared the bill with Black Sabbath and Deep Purple. ELP at their height, kicking off with 'Toccata' (some of those keyboard effects could be straight out of Dr Who) and 'Take A Pebble' shows more dimensions, and just how well the band were successful.
The band's best song 'Karn Evil 9' is worth checking out, despite the ropey recording quality.
Disc 1 finishes with live tracks recorded 1997/98 which continue on disc 2. Band still on top form, with a more refined performance and better recording quality. 'Karn Evil 9' again rocks the planet, and 'Tiger In A Spotlight' is just superb.
A couple of solo tracks creep in, including Emerson's take on 'Honky Tonk Train Blues'. 'Fanfare', 'Rondo' (f**k me is this song a classic), 'Touch And Go' and the classic Crimson number '21st Century Schizoid Man' all get a look in too. ***½
Grandiose, self indulgent, but that's why we all love ELP.
Review by Joe Geesin