DEEP PURPLE Live In Europe 1993
BMG 82876 759042
(50:58) (56:31) (77:26) (51.06) (2006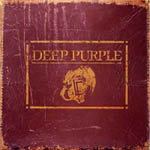 How often does a band warrant two shows from one tour, released on one 4CD box set? How many band's can get away with it? Well here, the answer is Deep Purple with an emphatic yes!
This tour, supporting the Battle Rages On album, would be the last for guitarist Ritchie Blackmore, who can now be seen wearing tights and playing a lute.
A compilation of these two shows (Birmingham and Stuttgart) was issued at the time, but heavily edited. These are here complete, unedited, and show just how on fire the band were.
The weaker of the two shows at Birmingham still kicks off with Highway Star, featuring a very different guitar solo that shows Blackmore at his best, despite him allowing the song to start long before joining the band because of his discontent at the cameras on stage, followed by the famous 'water throwing' incident.
Pianist Jon Lord does well to play Blackmore's lines up to that point.
Intricate keyboards really add to the sound, and not a bad word can be said about singer Ian Gillan, still the best singer in hard rock, no question.
We get Beethoven's Ninth, Black Night, Space Truckin' and all the usual suspects. The band also play several tracks from TBRO and go down well.
The main set also closes with Paint It Black, showing the whole band at their jamming best.
Stuttgart, featuring a slightly altered setlist, saw no such problems and the band and sound quality both much improved. And it's rare to get a live set where there is no quibble on the set list. Both sets here are pretty much perfect.
The latter show is essential listening, while Birmingham is significantly more than just interesting.
The whole set is well packaged, well annotated and an important part of Purple history. Both sets finish with 10 minute versions of Smoke On The Water: Purple Heaven.
*****
Review by Joe Geesin