Latin to prog...three classic performances
The origins of this 1971 Santana film are not that clear, but needless to say the Royal Albert Hall gig is right in the thick of their classic period.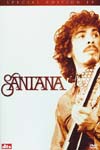 This is almost a re-run of their feted Woodstock peformance when they proved showstoppers with 'Soul Sacrifice'. It has to be said that after 1972 Santana never really re-captured the rawness of old, even 'Santana III' was becoming airbrushed. The opening jam on this DVD is splendid and damn funky and - almost - makes you want to reach into the racks for 'Abraxas', dusting that shelf when you find it. Hammond organ, wailing guitar, Afro hairstyles... and Jose 'Chepito' Areas. Marvellous.*** (Classic Pictures DVD7033X)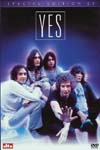 Prog rock had its heyday in the early seventies and the pre-Fragile line-up of Yes and the early albums are considered by some to be their best. 1969's 'No Opportunity Necessary, No Experience Needed' certainly rattles along with Chris Squire's trademark bass-pumping and Pete Banks' idiosyncratic strumming.However it is probably the 'Yes Album' line-up that will be of interest here, especially as it's a chance to see the pre-Rick Wakeman incarnation with Tony Kaye on keyboards. 'Yours Is No Disgrace' captures well that Steve Howe guitar bit, and the title could be the band's watchword - three decades of consistently high quality music, the blueprint already in place as early as 1971. **** (Classic Pictures DVD7032X)
The Moody Blues went from a fairly lightweight psychedelic pop outfit in the sixties to a fairly lightweight prog-rock outfit in the seventies. This sixties footage is evocative and 'Nights In White Satin' will certainly have you bemoaning that you failed to have that last dance. It must rank as the mother of all party smoochers. *** (Classic Pictures DVD7048X)
Review by David Randall
© 2003 All rights reserved.