Just witnessed your best live gig?..send us a review!
BONNIE RAITT
Florida Theater, Jacksonville, Florida
Wed 1 March 2006
Bonnie, still at the top of her game is touring the states and Europe in support of her recent album, "Souls Alike." The mixture of songs she drew from for the show was a well balanced collection of new and old. She opened with "Love On One Condition" to a standing ovation from the Jacksonville crowd. The sold out venue was made up of mostly 40 and 50 something folks who did not mind throwing down the $35 to $65 dollars to see a nine time Grammy award winning artist.
Raitt sat with her keyboard player, John Cleary, a well known artist himself for "Nick Of Time" and "Spit Of Love" The duo played off each other as if they were one being with four hands of virtuosity.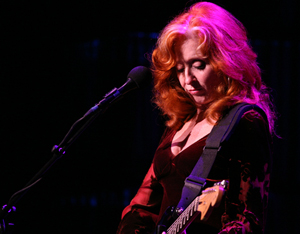 At one point, Raitt busted the strings on her Stratocaster, did she stop, no she finished the song and if you didn't see the strings dangling off her guitar, you would have never known they had broken. She also displayed impressive musicianship on the acoustic guitar on a few songs, wowing the crowd on "Papa Come Quick and "Love Me Like A Man". Raitt and her band were dynamic and tight throughout the almost two hour concert. I was really impressed when Raitt called out the opener, Randall Bramblett to join her on "Your Good Thing" playing the sax. He nailed it having never played the song before as she says. The first set was wrapped up with a couple of big hits, "Something To Talk About" and "Love Sneakin' Up On You."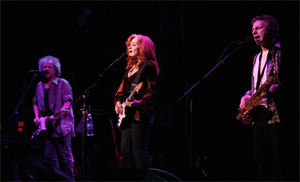 Raitt, who is one of music's veterans, looks great and clearly has the complete package. She opened the encore set with "The Bed I Made" and "I Can't Make You Love Me." She slowed the tempo a bit too much in my opinion but made up for it with an emotional delivery that convinced you it came from a fresh heartbreak.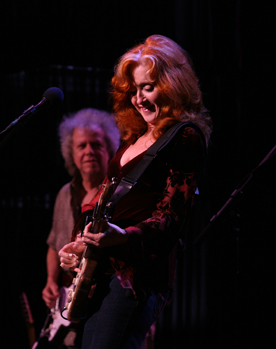 Her personality, infectious, her music, unflawed, the venue, the jewel of Jacksonville. It proved to give the audience what they paid for, a great time!
Story and Photos © 2006 by Steve Janowicz