Just witnessed your best live gig?..send us a review!
BIG BROTHER AND THE HOLDING COMPANY
The Borderline, London, Monday 4 September 2006
I first heard a tape of Big Brother And The Holding Company as a teenager and was immediately hooked. Since then I've never lost my love of their brand of acid rock - although I like Janis Joplin's other work, her recordings with BB&THC sit more comfortably with me. The band were instigated almost ten years before I was born, and I had no idea until recently that they were still playing the live circuit. It was purely by chance that I glanced at a flyer for the Borderline's dates and saw that they were due to play. I knew I had to see them, so I went and picked up a ticket that same day.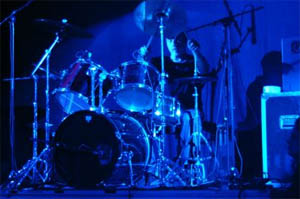 Photo courtesy of the band's website
I was somewhat wary of the fact that I might be disappointed, since I am not as keen on "Do What You Love" or "Be A Brother", preferring BB&THC's work with Joplin. However tonight they sparkled. Original members Peter Albin, Sam Andrew and Dave Getz were joined by Jerry Donahue (Helicasters) on second guitar, since James Gurley stopped playing live with BB&THC in 1997 to concentrate on other work.
Jane "Kitto" provided vocals this evening which is always a tough role to fulfil but she did exceptionally well. She has a great voice, sounding almost like a female version of David Coverdale - raw at times, smooth at others, and similar to Joplin but not so close as to be nothing more than an imitation.
Rather than being disappointing, the band were everything I expected and more, banging out old "Cheap Thrills" favourites like "Combination Of The Two", "Summertime" and "I Need A Man To Love", the newer "Do What You Love" from the album of the same name, and I was very pleased with their renditions of "Down On Me", "Blindman" and "Call On Me" from the self-titled debut.
This was a gig that left me hungry for more, which is not something I often experience. Not one I'll forget in a hurry. I didn't feel like I needed the train home; I could have floated.
Review by Amanda Hyne