WIN TICKETS TO THE LAST REPUBLIC

As part of our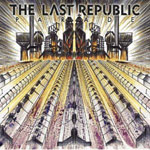 The T-shirt has a "barcode"-type symbol picked up via a webcam. As the "strummer's" hand passes over, it blocks the light and a point is scored.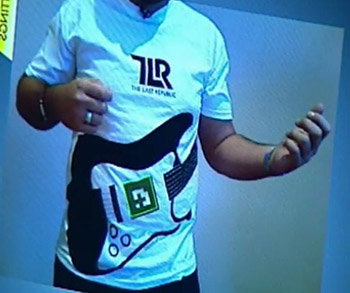 Tickets will be awarded to the first correct answers for the specified gig - drawn on a daily basis from 2-28 May 2011. Winners will be notified by email and names put on the guest list. All entrants will remain in the contest to win the album/T-shirt by the end of the month. See competition rules.
ALL ENTRANTS WILL RECEIVE ACCESS TO AN EXCLUSIVE TRACK 'PLASTICINE'
Just answer the following question. Closing date 31.05.11
When and where did The Last Republic form?
a) London, 2005
b) South Yorkshire, 2007
c) South Wales, 2008
Now complete the form below: