Featured Artist
LARRY MILLER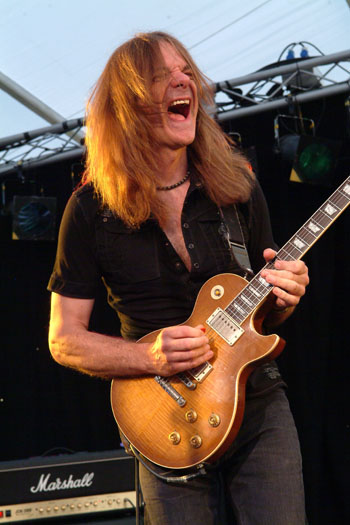 February 2011
Featured artist
EDEN'S CURSE

March 2011
Featured artist
POWER QUEST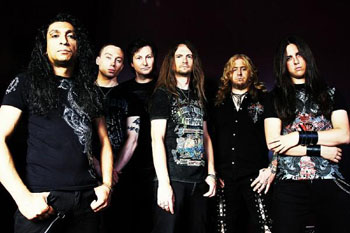 April 2011
Featured Artist
THE LAST REPUBLIC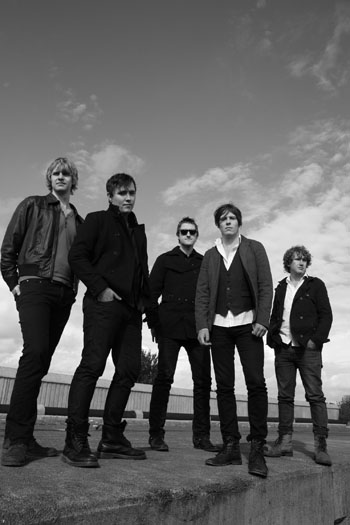 May 2011
Featured artist
VOODOO VEGAS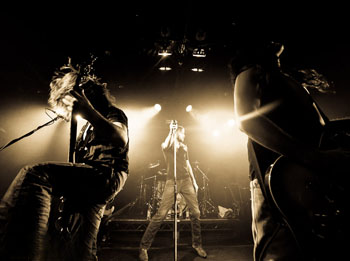 June 2011
Featured artist
TOXIC FEDERATION
July 2011
Featured artist
CHANTEL McGREGOR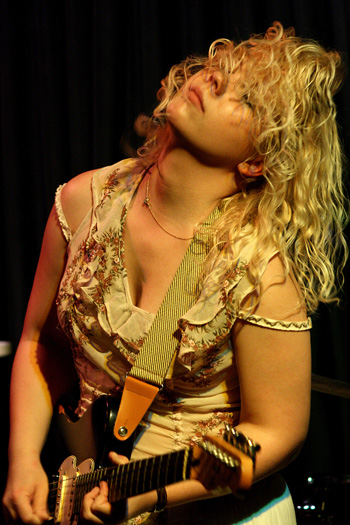 August 2011
Featured artist
TOUCHSTONE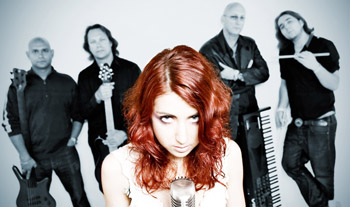 September 2011
On this day...

---

---

NEW GRAHAM PARKER DVD CAPTURES REUNITED RUMOUR

'This Is Live' is released by The Store For Music on 18 November 2013 on DVD and Bluray

The complete concert capturing the Graham Parker & The Rumour reunion gig, together again after some 31 years, was originally a short scene in the 2012 Judd Apatow film 'This Is 40'.

---




Review and photos


---

---

---

To quickly find what you're looking on this page for use the box below. Use ALT and S on your keyboard to continue searching on a particular keyword

---

NEW! Latest reviews! | Latest interviews!


---

Print this page in printer-friendly format
Bookmark with del.icio.us
Bookmark with Digg
Bookmark with reddit
Bookmark with Facebook

get ready to rock is a division of hotdigitsnewmedia group
Rock Stars
STEVE VAI
'...Zappa was an inspiration especially a composer and also as a band leader. He was the person who showed me how an idea could be put on a blank sheet of paper and how it could then affect a 100 piece orchestra'
Rock Stars
DWEEZIL ZAPPA

...with Frank's music we have actually learned 250 pieces since 2006, but that doesn't mean we could just play them at the drop of a hat.
Rock Stars
DON FELDER

.When I was on the road with The Eagles I practiced yoga in the morning and used meditation to calm myself down. And while it was a difficult to do when you were in a Holiday Inn with a freeway right outside your door, it was still a good way to start the day.
Rock Stars
DEVON ALLMAN
.When we started on the material we just clicked. I couldn't believe how fast we locked into something that worked so well.
There were no egos and none of that 2/3 days rehearsing 'while I bend my notes'. These were selfless soul songs and we all just went in and did them
Rock Stars
WILKO JOHNSON

..I remember going down 5th Avenue in Manhattan in a stretch Lincoln limo - I mean the real sort before Essex girls got hold of them - and there I was thinking, for a bunch of guys from Canvey Island this is pretty good.
Rock Stars
GUS G

..the way you sell a band in a particular territory has a big role in how well you do.
So yeah it's how you sell yourself, plus of course for me there's also the fact that we get a chance to widen our crowd because of the Ozzy thing.
Rock Stars
MICK BOX

I suppose the closest I got to folding the band was round about the time of the 'Conquest' album'. I really did feel we'd gone as far as we could go.
But even then I was inspired by the letters sent to the office from long time fans and from people who had only just caught on to us.
Rock Stars
BETH HART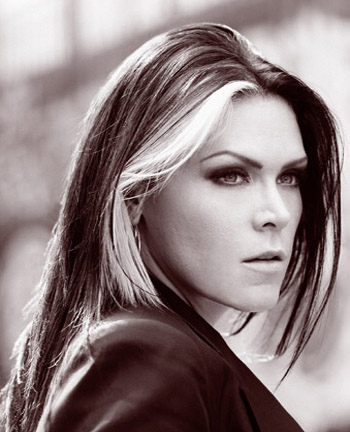 I feel like I've arrived at a place where I'm really comfortable and ready to go all the way. I'm going to put my whole heart and soul into blowing European audiences away.
Rock Stars
JOANNE SHAW TAYLOR

...in the States they nominated me for the Sean Costello Award for Rising Young Blues Artist, and I've been doing this for ten years and sometimes you wonder just how long I can be considered for that category before my star starts to descend !