GILLAN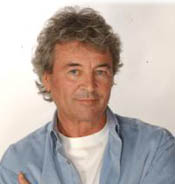 Of the main offshoots of Deep Purple, Ian Gillan's solo career is perhaps the most over looked.
While Rainbow and Whitesnake flirted with the charts, The Ian Gillan band played a more jazz-fusion style, until he disbanded the band and, with pianist Colin Towns, formed Gillan, a much harder rocking unit that had their own fair share of chart success.
Gillan and Towns were joined by bassist John McCoy (he of big beard and bald head) and the band originally featured drummer Liam Genocky (a former bandmate of McCoy in Zzebra) and guitarist Steve Byrd.
Their 1978 debut, simply titled 'Gillan', was only released in Japan and Australia, and was a brilliant set with many great songs. After a tour and appearance at Reading, with drummer Pete Barnacle, in came drummer Mick Underwood and guitarist Bernie Tormé, and UK chart success kicked off.
The albums Mr Universe, Glory Road and Future Shock all made waves, as did their singles (including a classic cover of Presley's "Trouble"). This period featured Ian Gillan at his best, some blistering guitar and a solid rhythm section. Town's keyboards wove with the guitar perfectly.
Two more albums with White Spirit guitarist Janic Gers (now of Iron Maiden) and it was all over, but one hell of a legacy.
The original albums are now long deleted on CD, with Angel Air releasing it in 'other forms' and some excellent live albums, if of variable recording quality. But the original albums are all more than worth checking out.
More information:
© 2006 Joe Geesin/GRTR! All rights reserved.