BOBBY KIMBALL
As an original member of Toto, Bobby Kimball embarked on a new sound that challenged the abilities of even the finest of players and singers.
Their first album was nominated at the Grammys as the best new group. The first single - Hold The Line, made Bobby's voice a signature of Toto's music and launched several hits including songs like I'll Supply the Love, White Sister, Africa and Rosanna. The latter track was from the Toto IV album which was nominated for no less than nine Grammys.
After the fourth album and some conflicts with the band, Bobby Kimball moved to Europe for a few years where he was asked to do an album for Germany's top producer Frank Farian
The album was never officially released in the USA, however it made the top ten charts in Europe with the first single, a remake of Led Zeppelin's Stairway To Heaven. About this time Bobby was introduced to Michael Berresheim, and together they started a new record label in Europe called MMS Records. On this label, Bobby produced a solo album in 2001 called 'Rise Up'.
1. What are you currently up to?
I am currently in the process of learning the parts I'll be singing on the Falling In Between Tour for 2006. We've all been very busy lately with outside projects and last minute things before touring.
Of course we've been locked in 'the hole' at the studio, recording for about 10 months on the CD, so lots of things that didn't get done during that time are now on the plate and need to be handled.
2. Could you take us through the ideas behind the songs on the excellent new album Falling In Between
Each song has it's own character level, but I can say that this is a band-written CD, one of the first of it's kind to my knowledge with Toto.
The whole concept of the CD was to start with no preconceived notions and jam our way through the tracks on pro-tools until we had something satisfactory to write melodies and lyrics to, then record everything in a conventional manner until we were satisfied with it.
Then one of a few of us who write lyrics would take the track home and hammer out lyrics until we had a general idea of what the song should be about. Then, there was the process of everyone lending a hand to finalize these ideas into a version of lyrics that suited everyone's taste.
Each song had several renderings and mostly were about whatever was happening at the time the songs were written.
3. How did the band hook-up with Greg Philligannes? What has he bought musically to the band do you think?
Some of us have known Greg for over 25 years. I've known of him about that long, but I met him for the first time in 2001, when he was playing with Eric Clapton.
We were the starting act at a concert in Mexico City for about 55,000 people. Greg is a mountain of talent. He not only is one of the best keyboardists, but his vocal power is very apparent on this CD. He's singing with me on the title track of the CD. He's brought, not only these talents to the front, but an unequaled energy and stage performance. All of this, and he's a great guy and a friend.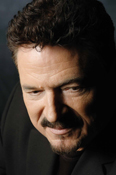 © 2006 www.toto99.com
4. What sort of set can fans expect on the upcoming tour? Touring wise will David Paich be touring?
We're still in the process of working out the set-list at the moment. We have to figure what will work best 'live'. Some songs are much better on the CD than they turn out live. Logistically, we'll pick the one's that translate to the stage best. We have a lot of songs to add to the set now, and I know the new material will be at the forefront of the tour for 2006. Of course, you can expect the hits we always have to play, as we have an aversion to rotten eggs being thrown our way.
David will not be touring with us on the upcoming tour. I expect he will join us when we play around LA, but he's letting Greg take the reigns for the time-being. Since they are a mirror image of each other on the keyboard, it's not such a stretch for him to do this, and it's fine with the guys in the band. We only want to make the music as close to the CD as possible, and Greg has allowed that possibility for us. I am sure when you see him, there will be very few, if any, complaints.
5. You are signed to Frontiers who seem to be picking-up many fellow greats like Journey and Styx. Is this purely a one-off deal and what made the band decide to sign with Frontiers?
Frontiers came to us with the best offer, not only financially, but with great energy to promote and get the name Toto back in the limelight, both in our best markets like Europe and Japan, and our weakest market, the USA.
We have big plans to make ourselves revitalized in our home country this year. We've hired a new agency to get the ball moving for us here, and so far, they've shown themselves to be worthy of our effort and time. We feel very confident about our chances in the USA this year with the new CD and agency.
6. Have you any plans to follow-up your last solo album? Any other artists/bands you would like to work with in the future?
I have material for about 2 solo CDs at the moment. However, the time it takes to record and polish off a CD has not been in the cards for me lately. I've been working on the Toto CD (our most important element). I'll get to it when the time is right.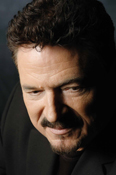 © 2006 www.toto99.com
7. Which song(s) do you enjoy singing most live and why? Is there any one song that sums up Toto for you?
That's a very tough question, as any of the songs I do with Toto could easily be my favorite. It's that kind of band. I do have a few that elevate my blood pressure more than others. They would have to be songs like Cruel, Make Believe, White Sister, Girl Goodbye.etc.
I don't think any one song sums up Toto to anyone. With the firepower this band has musically, we're a shotgun of material and musical ability. Hard to put a finger on one song to say it all about this band.
8. What have been the highlights/lowlights of your career to date?
Getting into the band would have to be the highlinght (with a close second being the 1983 Grammys)
Being asked to leave the band in 1984 would definitely be the 'lowlight'.
9. What do you do in your spare time outside of music?
I've recently become quite fond of raising and breeding Koi Fish. We have about 1500 of them at the moment. They're very gentle and give lots of pleasure. They have a calming effect on people and they're beautiful.
I like to write and record music as often as I can, and I write a lot with Jason Scheff from the band Chicago. We've been writing together for about 5 years.
10. Message to your fans...
If you've never experienced Toto Live in concert, this is the year to get to that. I think with the new CD, Falling In Between, you'll see us at our very best ever. I think you'll get the point when you hear the CD. We've taken all of our best-of-our-best and put it all onto this CD. See you all soon.
Album review
Artist website
---
Interview © 2006 Jason Ritchie/
Format and edit: The Music Index.
All rights reserved.