Featured Artist
LARRY MILLER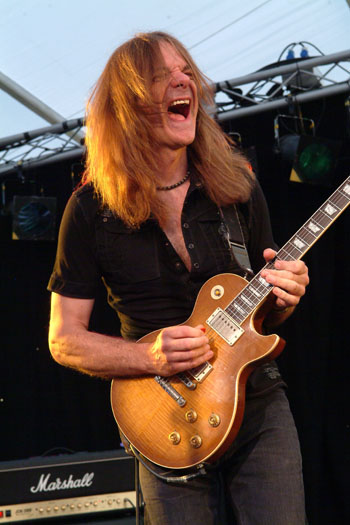 February 2011
Featured artist
EDEN'S CURSE

March 2011
Featured artist
POWER QUEST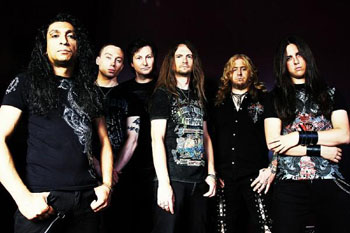 April 2011
Featured Artist
THE LAST REPUBLIC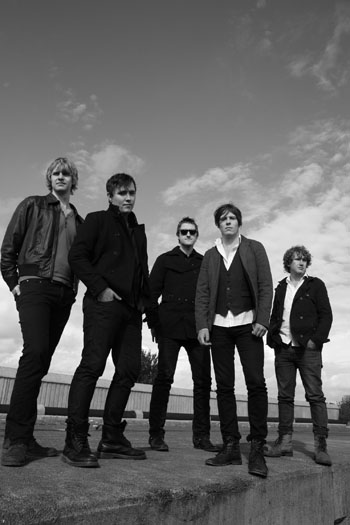 May 2011
Featured artist
VOODOO VEGAS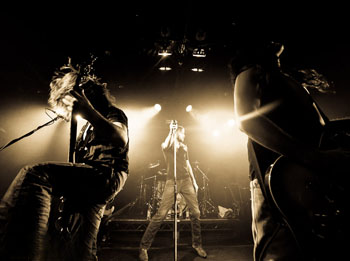 June 2011
Featured artist
TOXIC FEDERATION
July 2011
Featured artist
CHANTEL McGREGOR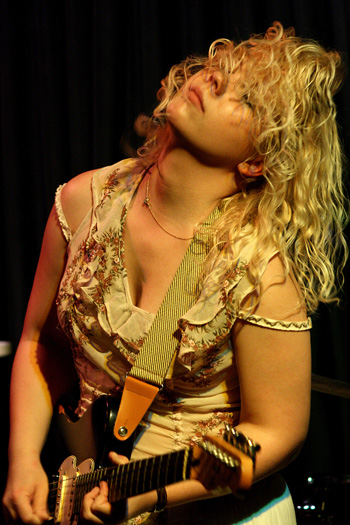 August 2011
Featured artist
TOUCHSTONE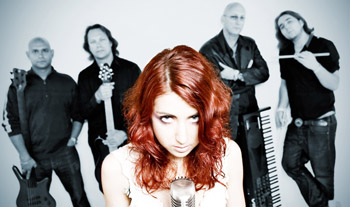 September 2011
On this day...

---

---


Venue: Waterside Theatre, Aylesbury, Bucks.

Date: June 2nd 2013

Time: 7.30 - 10:30 PM

Argent & 'Special Guests'

Join us for a very special 'one-off' night of great rock music in the company of Argent in a bid to raise funds to support Johnny Beer Timms.

In 2011, while performing a backward somersault on a trampoline, 16-year old Johnny broke his neck resulting in paralysis from the chest down.

Now helping raise funds to provide equipment for Johnny to retrieve some of the movement he has lost are one of the UK's most successful and archetypal progressive rock groups: best remembered for hits 'Hold Your Head Up, 'Since You've Been Gone' and 'God Gave Rock 'N Roll To You', ARGENT in its original line-up including Rod Argent and Russ Ballard, together with members of THE ZOMBIES including Colin Blunstone ("She's Not There, 'Time of the Season', 'I Don't Believe in Miracles'),

Plus Steve Hogarth and Steve Rothery from MARILLION and THE MOON DOGS (Blues Rock Band) with guest guitarists to open the show, Danny Prendergast and Jerry Playle.

Making One Special Night To Remember for Johnny....

---

British Melodic Metallers Code Of Silence, fronted by Brazilian vocalist Gus Monsanto (Timo Tolkkiís Revolution Renaissance / Adagio / Symbolica / Lord Of Mushrooms), have signed with Mausoleum Records and Rubicon Music.

Produced by Paul Logue (Edenís Curse) and mixed and mastered by Italian hot shot producer Alessandro Del Vecchio (Edenís Curse / Hardline / Lionville) the bandís debut album 'Dark Skies Over Babylon' is a grandiose thematic album based upon the tales of the legendary Knights Templar during the period of the Crusades.

The album is scheduled for release on January 23 in Japan, February 25 in Europe and April 9 in North America.

The band also filmed a promotional video for their first single 'Sky Is Falling Down' in early December 2012 in Glasgow with Mycho Films, which is due to be premiered in Spring 2013.

A 2-minute sample of the song 'Sky Is Falling Down' can be streamed below:

www.soundcloud.com/codeofsilenceuk/sky-is-falling-down-sample

Alongside the experienced Monsanto, the band features young virtuoso guitarist Ben Randall (Power Quest) who turned heads when he won 'The Most Promising Young Guitarist' award at the 2008 inaugural Guitar Idol competition in London at just 17 years old.

With a field of over 750 international entrants, Randall wowed judges who commented on 'his level of technical virtuosity at such a young age, coupled with a level of phrasing beyond his years', a hallmark of his playing throughout the Code Of Silence debut.

The rest of the band consists of Keyboardist Scott McLean (Falloch / Concept Of Time), Drummer John Clelland (The Crows / The Jack / Karma / The Troubleshooters), Bassist and band leader James Murray.

---

---

Dan Reed talks to David Randall about his album 'Signal Fire' and plans for more Dan Reed Network dates


---

2013
Thu 2 May
Pendragon

The Assembly Leamington. Spencer Street, Leamington Spa, Warwickshire, CV31 3NF

Box Office: Monday - Friday 10am - 4pm Saturday 11am - 4pm 01926 523001 Email: info@leamingtonassembly.com




Reunion review and photos

Photo: Iain Scott

---

---

---

To quickly find what you're looking on this page for use the box below. Use ALT and S on your keyboard to continue searching on a particular keyword

---

NEW! Latest reviews! | Latest interviews!


---

Print this page in printer-friendly format
Bookmark with del.icio.us
Bookmark with Digg
Bookmark with reddit
Bookmark with Facebook

get ready to rock is a division of hotdigitsnewmedia group
Rock Stars
STEVE VAI
'...Zappa was an inspiration especially a composer and also as a band leader. He was the person who showed me how an idea could be put on a blank sheet of paper and how it could then affect a 100 piece orchestra'
Rock Stars
DWEEZIL ZAPPA

...with Frank's music we have actually learned 250 pieces since 2006, but that doesn't mean we could just play them at the drop of a hat.
Rock Stars
DON FELDER

.When I was on the road with The Eagles I practiced yoga in the morning and used meditation to calm myself down. And while it was a difficult to do when you were in a Holiday Inn with a freeway right outside your door, it was still a good way to start the day.
Rock Stars
DEVON ALLMAN
.When we started on the material we just clicked. I couldn't believe how fast we locked into something that worked so well.
There were no egos and none of that 2/3 days rehearsing 'while I bend my notes'. These were selfless soul songs and we all just went in and did them
Rock Stars
WILKO JOHNSON

..I remember going down 5th Avenue in Manhattan in a stretch Lincoln limo - I mean the real sort before Essex girls got hold of them - and there I was thinking, for a bunch of guys from Canvey Island this is pretty good.
Rock Stars
GUS G

..the way you sell a band in a particular territory has a big role in how well you do.
So yeah it's how you sell yourself, plus of course for me there's also the fact that we get a chance to widen our crowd because of the Ozzy thing.
Rock Stars
MICK BOX

I suppose the closest I got to folding the band was round about the time of the 'Conquest' album'. I really did feel we'd gone as far as we could go.
But even then I was inspired by the letters sent to the office from long time fans and from people who had only just caught on to us.
Rock Stars
BETH HART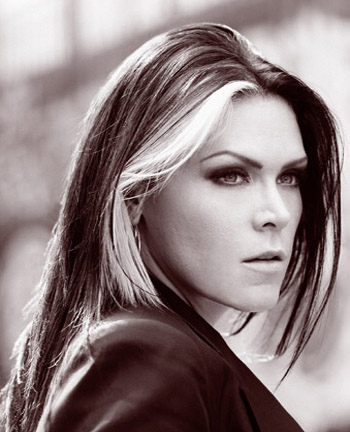 I feel like I've arrived at a place where I'm really comfortable and ready to go all the way. I'm going to put my whole heart and soul into blowing European audiences away.
Rock Stars
JOANNE SHAW TAYLOR

...in the States they nominated me for the Sean Costello Award for Rising Young Blues Artist, and I've been doing this for ten years and sometimes you wonder just how long I can be considered for that category before my star starts to descend !
Rock Stars
BUDDY WHITTINGTON

There's a lot been said about how hard John (Mayall)was to work for, but I think that must have been a long time ago, as his strength when I was in the band was simply to give everyone enough rope...
Rock Stars
ROD ARGENT

It was great fun to work with Argent again but I can't think of that as being a creative thing again at present. The Zombies is my creative source at present.
Rock Stars
WARREN HAYNES

...if I hadn't joined the Allman's in 1989 my solo career might well have been different. I basically inherited their audience, but I always loved the music and it has become a big part of me and of who I am.
Rock Stars
TRANS-SIBERIAN ORCHESTRA
It's by far the biggest, most complicated tour production ever.
Rock Stars
GEOFF TATE

We love Metal but we wanted to expand it and bring it somewhere different. That has been our approach from the very beginning, not to define ourselves by what other people did but to define ourselves by our own criteria.
Rock Stars
MR BIG

...as a band, we've all matured and evolved, everybody's kind of at the top of their game.